※All prices are tax-inclusive.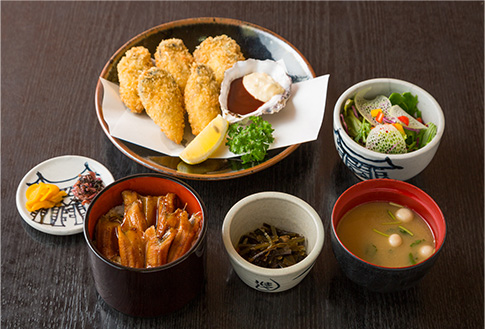 3,250

円
This is a hearty set meal where customers can enjoy both fried oysters and anago rice.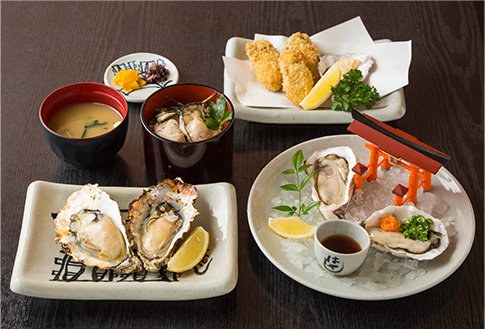 3,400

円
Grilled/raw oysters, fried oysters, oyster rice.You can enjoy all of our popular menu items.You can change the oyster rice to anago rice with an additional 900 yen.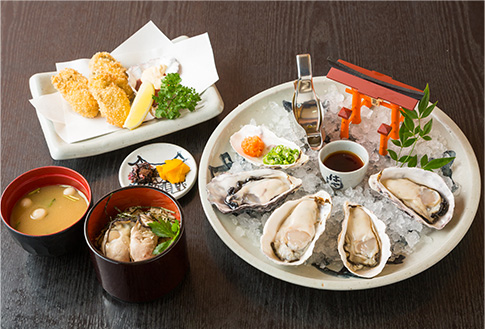 Raw oyster
4 pieces 3,300

円


2 pieces 2,550

円
You can enjoy all 3 varieties of raw oysters, fried oysters and oyster rice created based on the image of the tourist attraction, Itsukushima Shrine.